Kelebek's Hidden Kings Valley Morning Activity!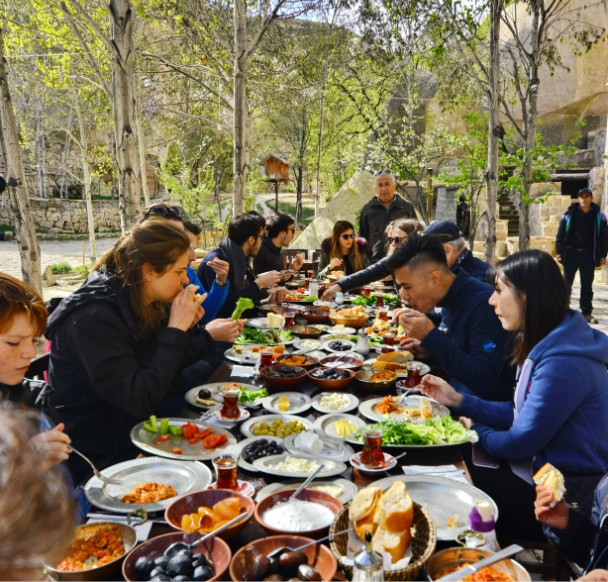 Start your day with the most beautiful valleys.Join Ali Yavuz for an organic breakfast grown on his farm in the Valley of the Kings. Ali is owner of one of the first cave hotels, the famous Kelebek Cave Hotel. He is an historian of Goreme and explains from personal experience Anatolian life and farming before tourism came to this UN World Heritage Site Village.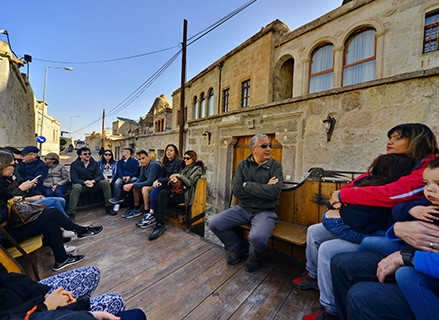 A fun ride
This memorable tour starts with a unique tractor driven wagon ride above the town of Goreme.

A Short Hike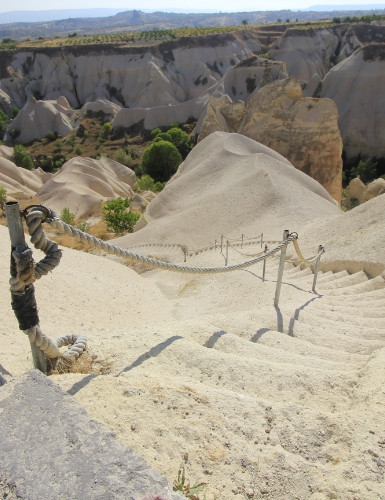 Our travel through the fairy chimneys and past fantastic views of the surrounding villages and magical valleys.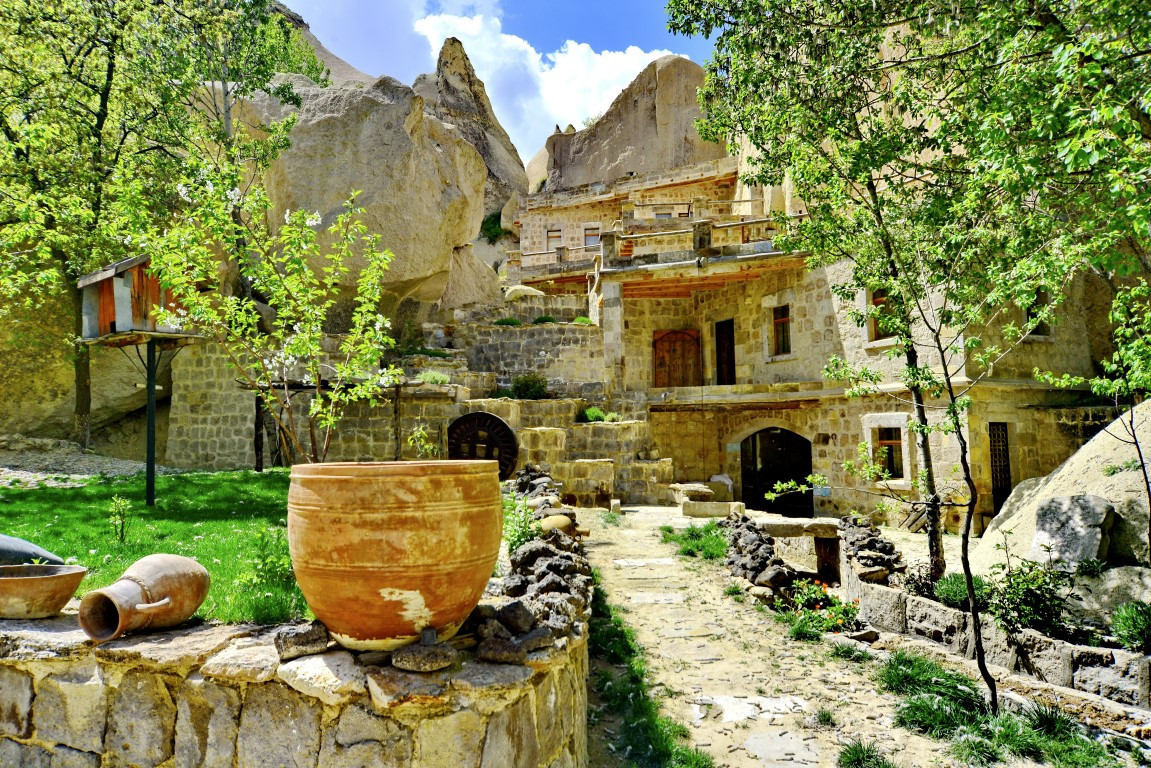 You arrive in the middle of the stone wilderness and descend hand made steps to a peaceful organic farm owned by Yavuz's family for 400 years.

A delicious organic breakfast made from fresh fruits and vegetables grown in the garden, eggs taken from the chickens and ducks on the farm, and home made jellies,jams, and local honey is served.